Community

Business Blueprint Thailand Ride 6-12 March 2016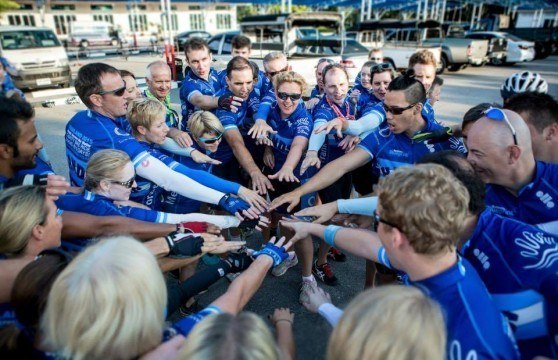 Scott & Kerry are taking part in The Business Blueprint bike ride offers much more than the opportunity to see parts of a country you would never normally visit. It offers much more than the chance to get fit and help Thailand's kids along the way. It's the opportunity to build strong, meaningful relationships and experience a journey of self-discovery
This ride starts south of Bangkok and continues onto Baan Tharn Namchai where the children from Baan Tharn Namchai orphanage await our arrival. 500kms in 5 days!
Show your support for these amazing people by sponsoring them in their quest to ride and raise money for Hands Across the Water.
Funds raised contribute to food, education and a home for at-risk children of Thailand, including our original tsunami affected children in Khao Lak, our HIV affected children in Home Hug and children at high risk of abuse. Every dollar counts and Hands has deductible gift recipient (DGR) status with the Australian Tax Office.
Importantly, 100% of the sponsorship dollars you contribute goes directly to the Thai children and their community – the Hands charity does not spend any donors' money on administration.
Our simple 3 steps process of introduction
Call us or fill the form to book a Free consultation
Schedule in a 30 minute, free, no obligation call with one of our team members
We can decide together whether there is a good fit and you can decide on the value of having us in your corner