Our vision is simply to make our client's lives easier.
Life is complicated enough without having to worry about your taxes, workcover, payroll tax, superannuation or all the other bureaucratic red tape that stops you from getting on with doing what you do best. We simplify your life in three core ways:
We attend to or make sure that all of your compliance based issues such as tax returns, BAS, IAS and payroll issues are completed, satisfactorily, on time and with a minimum of fuss.
We proactively look at ways in which we can add value to your business to make it run smoother, better, more profitably and, most importantly generating more cash for you.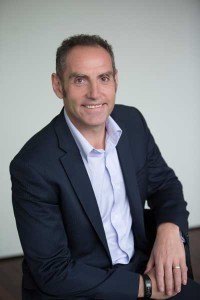 Finally we look at ways in which your own financial life can be made easier by addressing "What is Important to You". Whether it is having enough in retirement, paying the kid's school fees, going overseas or simply getting by, each person has their own definition of financial success and we assist you to identify what is important and how you are going to achieve this end.
At Scott Partners, we believe business performance relies on more than annual financial statements and tax returns. Instead, we aim to become a valuable member of your business management team by providing in-depth analysis to improve your business operations. Through broad and detailed research we take into account business planning, forecasts, profitability analysis and a system of regular management reporting.
Research indicates that accountants are a primary source of advice for business owners. In particular, astute advice into future planning and business analysis is valued highly.
From experience we know that the key areas of concern for business owners are growth, cash flow and profitability.
We help business owners in these areas by:
Our simple 3 steps process of introduction
Call us or fill the form to book a Free consultation
Schedule in a 30 minute, free, no obligation call with one of our team members
We can decide together whether there is a good fit and you can decide on the value of having us in your corner